Welcome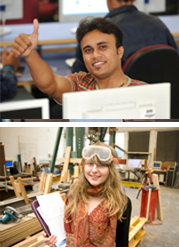 ** Next meeting: 13th May 2016, University of Edinburgh ** - View Agenda
The Deans of Science and Engineering in Scotland is a grouping of senior representatives of the Science, Technology, Engineering and Mathematics (STEM) higher education. Its core Membership consists of two nominees from each of its 14 participating universities.
The STEM academic sector in Scotland is quite diverse and the Group aims to work collaboratively to maximise the performance and impact of the the sector within the wider and competitive global context, and in recognition of the economic significance of its role for the future relative economic and social health of Scotland.
The Deans also seek to engage in constructive dialogue with government, industry, relevant learned societies and agencies, and with the STEM subject activities of the schools and college sectors of education.